Rentaflop Partners with CG Cookie to Help You Learn Blender
December 28, 2022
Rentaflop render farm is excited to announce our partnership with CG Cookie, one of the world's largest communities for learning Blender! The partnership gives you 15% off a CG Cookie membership!
Why Sign Up for CG Cookie?
1. 15% off rentaflop rendering, allowing you to save even more when you render with us.
2. Take your Blender skills to the next level with tools and courses such as this human portrait masterclass.
3. Join a community over 100,000 strong, so you can stay current and see what others are doing in the world of Blender.
4. Leverage a library of free downloads, giving you access to many addons, assets, brushes, etc.
5. Many other perks and discounts!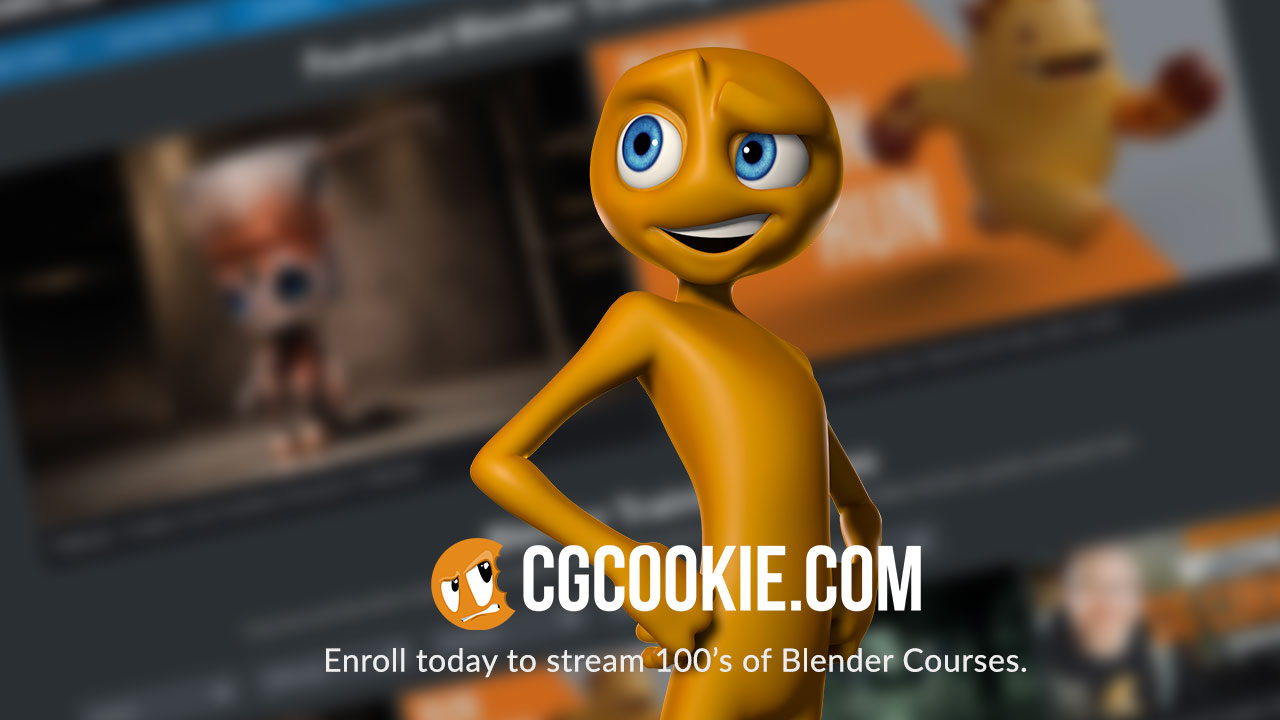 How to Save 15%?
First, create a rentaflop account, if you haven't already. Once you're signed in, navigate to our partnerships page and follow the instructions. Our discount code will give you 15% off your CG Cookie membership, and you'll be able to get a discount code from CG Cookie's website that'll give you 15% on rentaflop. Enjoy your perks!
Want to Render Your Project?
We're growing fast and continuously adding new features to the farm. If you haven't been back for a while, render your project and check out our latest features like support for Python scripting and multi-file drag-and-drop uploads!